There are a few moments in life when we come to a big old fork in the road and our life will be forever altered by the path we choose.
Get married. Get unmarried. Have kids. Move to New Zealand.
These are the big choices and they deserve lots of thought and attention. But, sometimes the fork stands next to a smaller decision. Sometimes we think the decision is so small and insignificant that we don't even notice that big fat fork standing next to it.
Like whether or not to attend an art retreat in New Hampshire.
How on earth can that be a big choice? How on earth can it matter if I go or not?
For me, the decision to attend Squam Art Workshops for the first time, back in 2010, was life changing. Bone-crushingly, heart-openingly (it's a word!), soul-explodingly life changing.
Had I made the (perfectly reasonable) decision to put it off and go another time, when it was easier and more convenient, I do not believe I would be creating this body of artwork, living this life, or sitting here writing to you.
Sounds crazy, and more than a little melodramatic, doesn't it? Well, let me explain.
When I first applied for Squam in January 2010, I couldn't tell one end of a paintbrush from the other (not that I'm much better now). I had no idea that, come September, I would have quit my job in financial services, travelled to Bali to train as a yoga teacher, and be starting a photography course at the London College of Communication.
A lot had happened between January and September so I could have been forgiven for thinking that the big forks had been negotiated, the big decisions were behind me.
But Squam has a way of working on you, without you realising. Gently encouraging you to stretch, expand, aspire to be more than you are.
Between the tranquil, healing waters of the lake, the dark and scary woods, the animal guides and the courageous companions, there are plenty of metaphors for everyday life. It's almost like a collective dreamtime and, if you wait and listen, the answers to all the questions you have and will have, breathe their wisdom into your marrow.
It's a kind of alchemy that turns an ordinary retreat into something truly extraordinary.
That I arrived there, just two weeks before starting a my own creative journey is no coincidence. And the self confidence and spirit of courageous exploration I learned at Squam were the catalysts that propelled my work forwards, allowing me to make choices that were more bold and experimental than I would have otherwise made. It led to creative and business choices that some around me disagreed with, choices that have underpinned my beliefs about art and business, choices that have led me here. 
After such a powerful creative awakening, you might be forgiven for thinking that I would be somewhat torn the next time, desperate to get back into the dream, but nervous that the second experience couldn't possibly live up to the first.
And yet, it was still a struggle to make the decision to go in 2012. Life frequently gets in the way and I had to drag myself there, despite not being able to afford the money or the time. The second time around was no less powerful, bringing me exactly what I needed in that moment. Squam organiser Elizabeth Duvivier is fond of paraphrasing Marcus Aurelius by saying that you can't stand in the same river twice. You are always different, and so the river is different too.
I have just returned from my third visit, this time teaching my first ever workshops on photography, creativity and personal style. And, once again, it was extraordinary.
I'm not afraid to say that I was utterly terrified. I have always resisted requests to teach photography and if anyone besides Elizabeth had asked, I'm not sure I would have said yes. But those magic woods have always encouraged me to stretch myself. Each time I have believed I couldn't live up to what they were asking of me, and each time I have been proved wrong.
And so I poured absolutely everything I had to share into this class. I had to cut the course content down by three quarters, just to stand any chance of fitting it all into one day. I knew that if I could just do my very best to see every student exactly as they were (not the face they show to the world but the face they'd really like to show) and try to help them express that in a photograph, that has the potential to change lives. It is a practice which has changed mine.
But there was a factor that I could have no control over. My students had to come with open hearts. They had to be so brave and willing to be seen. Then they had to be vulnerable enough to try to share that soul imprint visually, using their faces and bodies – a process completely new to all of them.
I knew I was asking a lot of them, and myself, and I was pretty nervous.
I needn't have worried because they brought more of themselves to the process than I could ever have imagined. They were the most courageous and inspiring women, and I was so proud of each and every single one of them. I've included the self portraits they created below.
We stretched together and together we did what each of us believed we couldn't do. And, once again, Squam has worked its wonderful magic on all of us. I wonder if, looking back, this will turn out to be one of those great big forks hiding behind a seemingly small yes.
So, let me introduce you to my brave, beautiful, magnificent students and say a very deep thank you to them for allowing me to post their images here.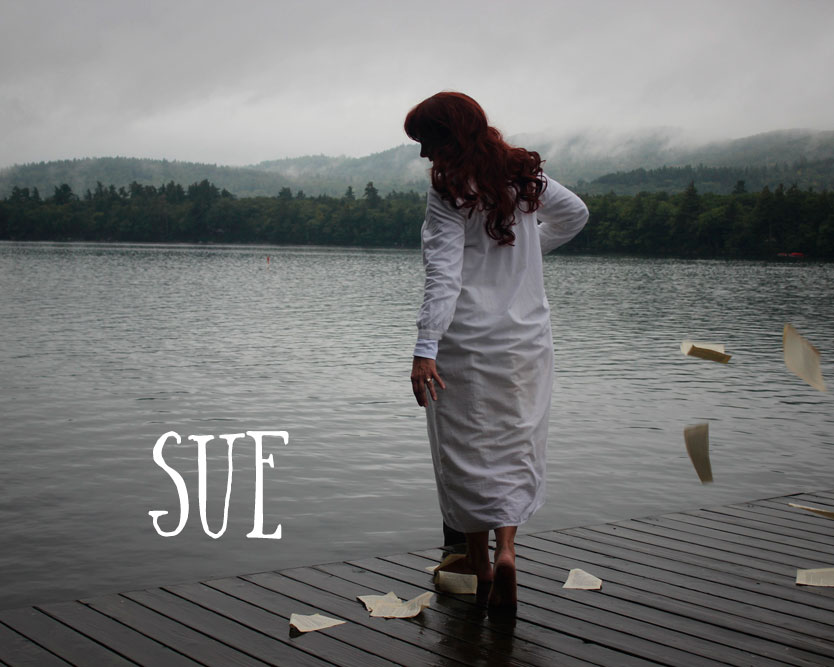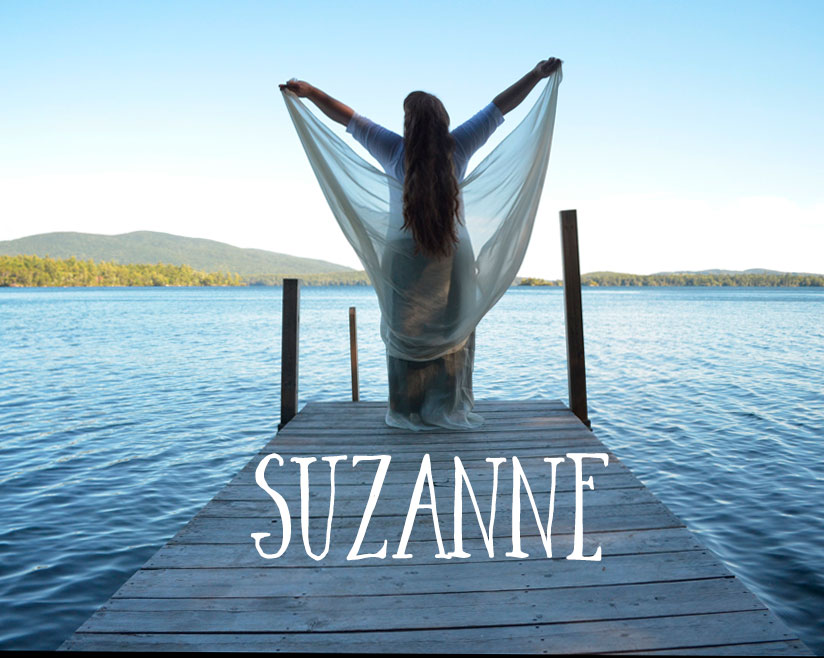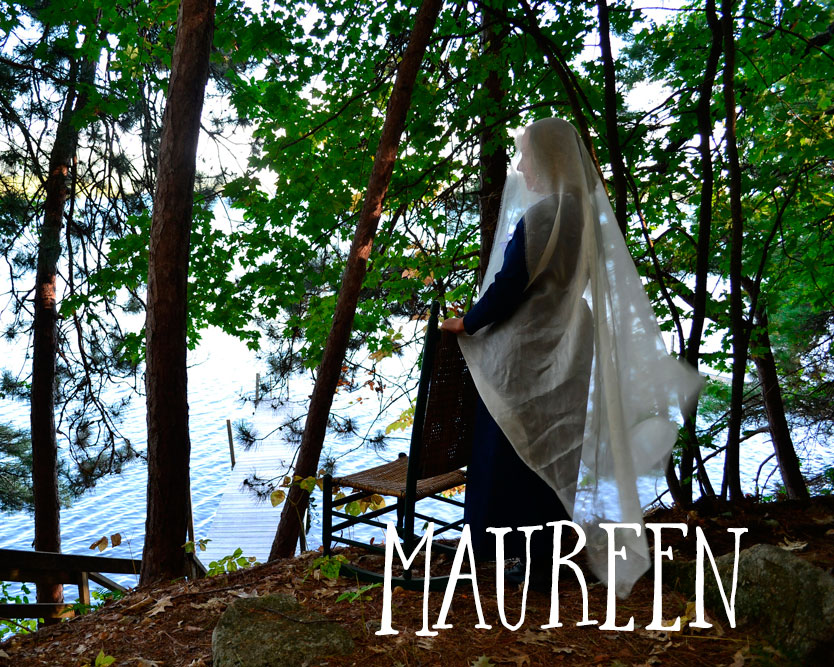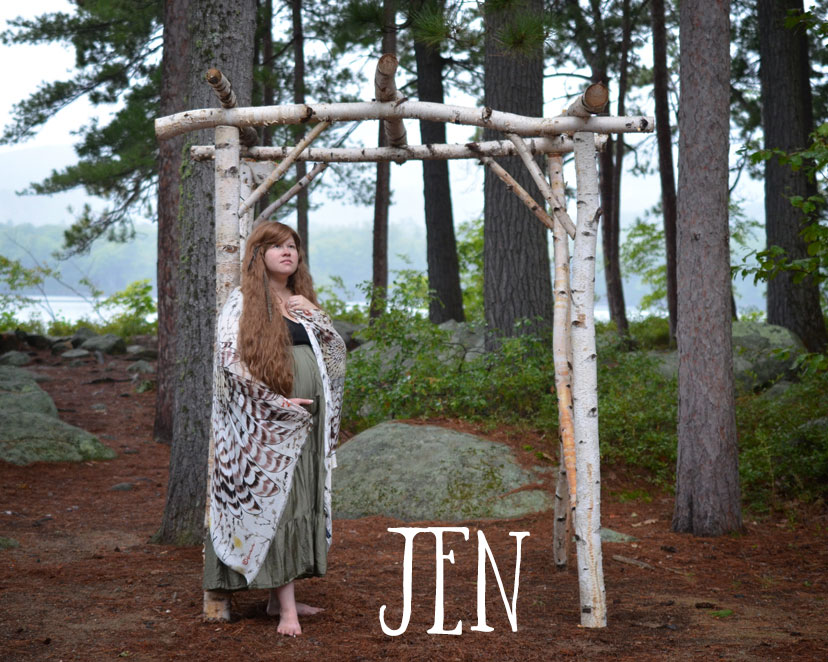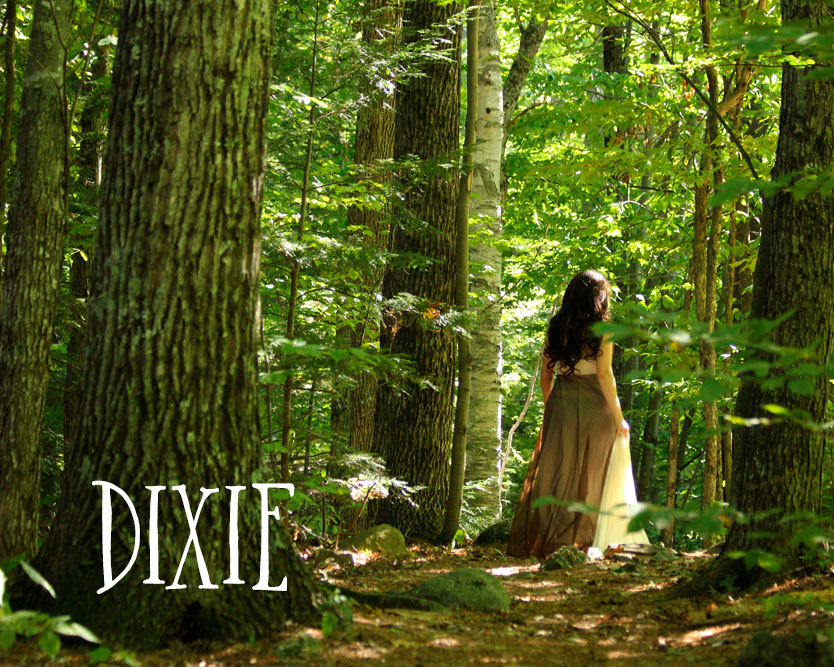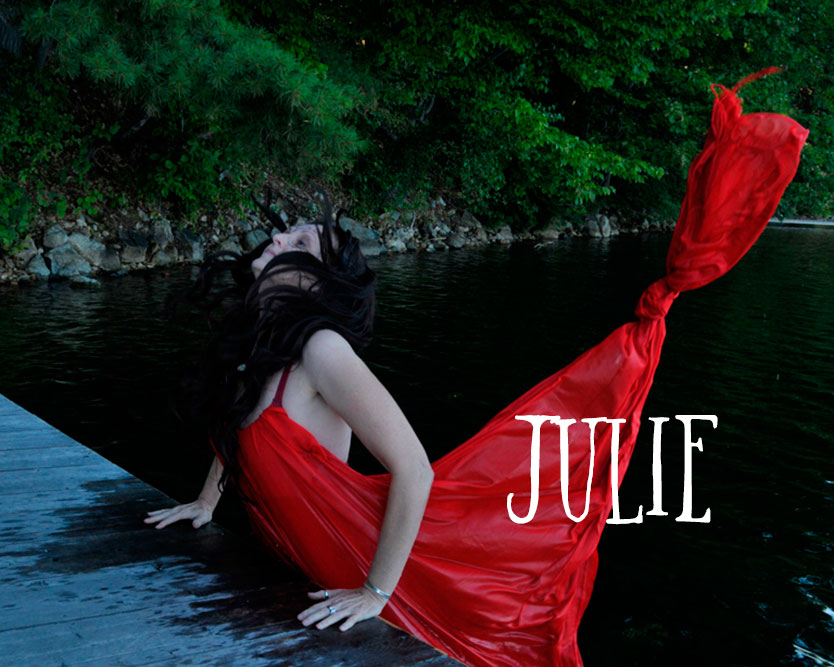 I will be expanding the content I taught at Squam and teaching it as an online class in the next few months. Click here for more information.